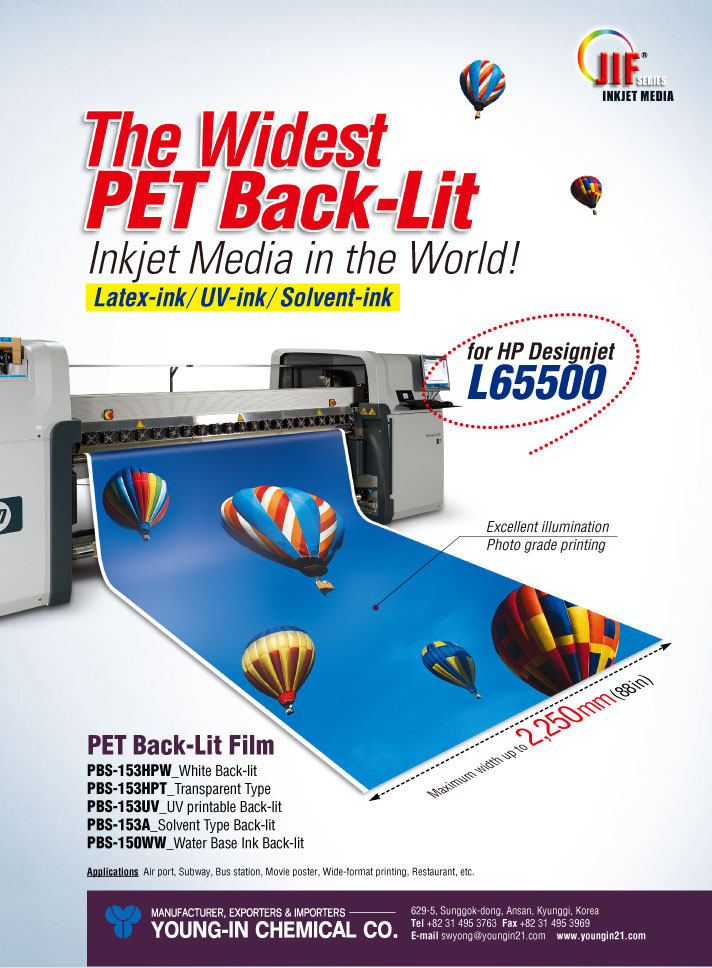 Dream of Covering the Earth with our Inkjet Media
Young-In Chemical Co., Ltd.
ADD:629-5, Sunggok-dong, Ansan-si, Kyunggi-do, Korea
TEL:+82 31 495 3763
FAX:+82 31 495 3969
URL:www.youngin21.com
EMAIL:swyong@youngin21.com
Young-In Chemical Co., Ltd. has been a leading manufacturer & exporter of specialty coated media, Back-lit films, syntetic paper, flame-retardant media and special other substrates for the worldwide inkjet reprographics and imaging industries. \r\nYoung-In Chemical with 2,250mm wide width media manufacturing facility, and continues to develop and innovate, improve quality inkjet media with a wide variety of applications for \\"Top grade\\" service bereaus, sign makers, photo houses, Ad agencies, POP display makers and other markets, and succeeded to develop inkjet media products for the large format color graphics market as well 1990. Traditionally serving chemical product markets since 1987.